Boost your bottom line by lowering your energy costs
Albireo Energy is an expert in energy management and a proven resource in helping building owners and managers achieve energy and sustainability goals.
Your trusted energy services provider
Energy is among the highest operating costs in commercial and institutional buildings, as well as data center, manufacturing and laboratory facilities. Volatile energy costs and aggressive sustainability goals have forced business owners to do more with less. With Albireo's Energy Services, building owners and facility managers can save up to 30% on energy costs.
Leverage the power of bold thinking
We are more than a consultant. Albireo is your partner, offering turnkey solutions to improve energy consumption and building performance. From audit to implementation, we will work with you to optimize your building's energy usage.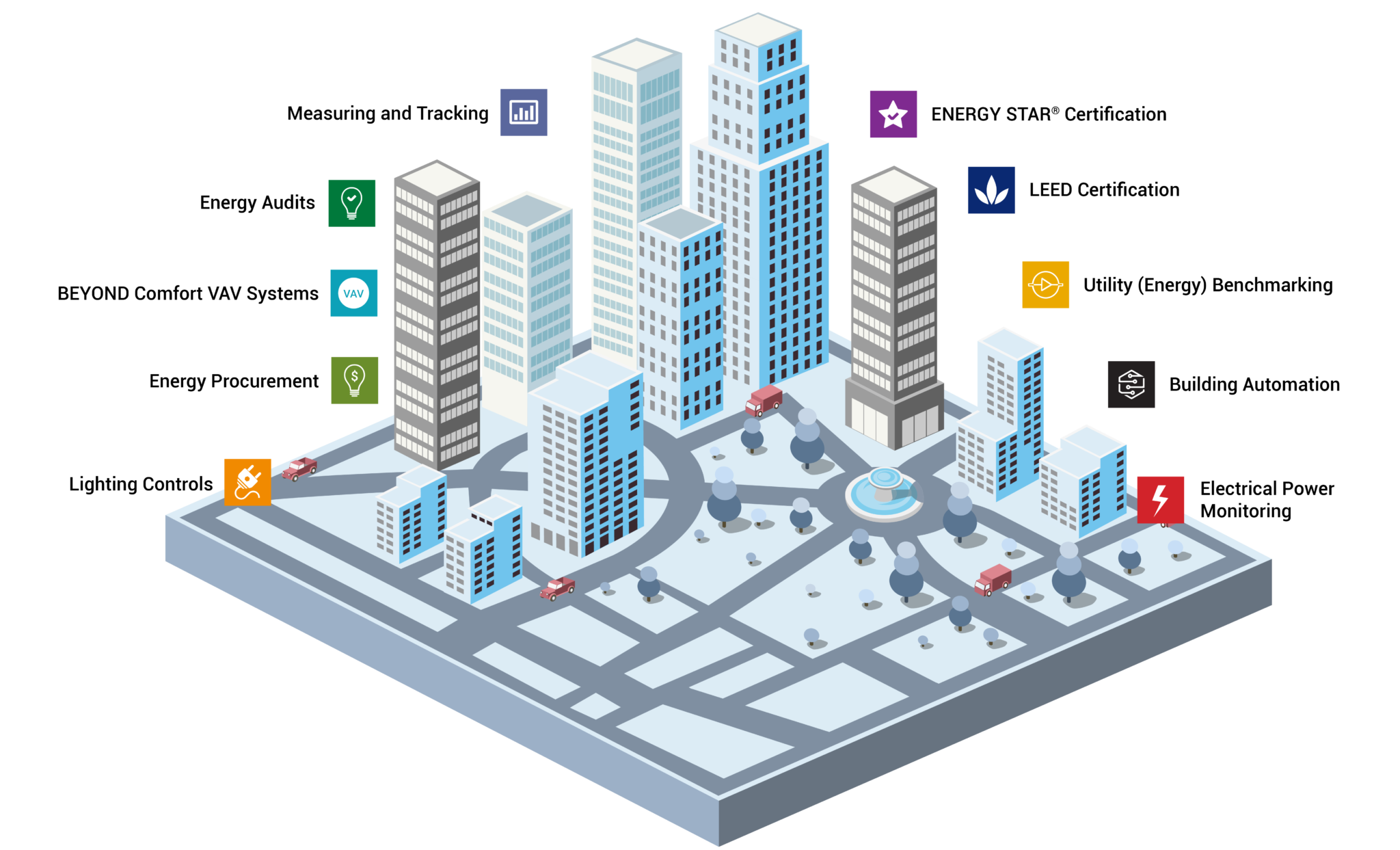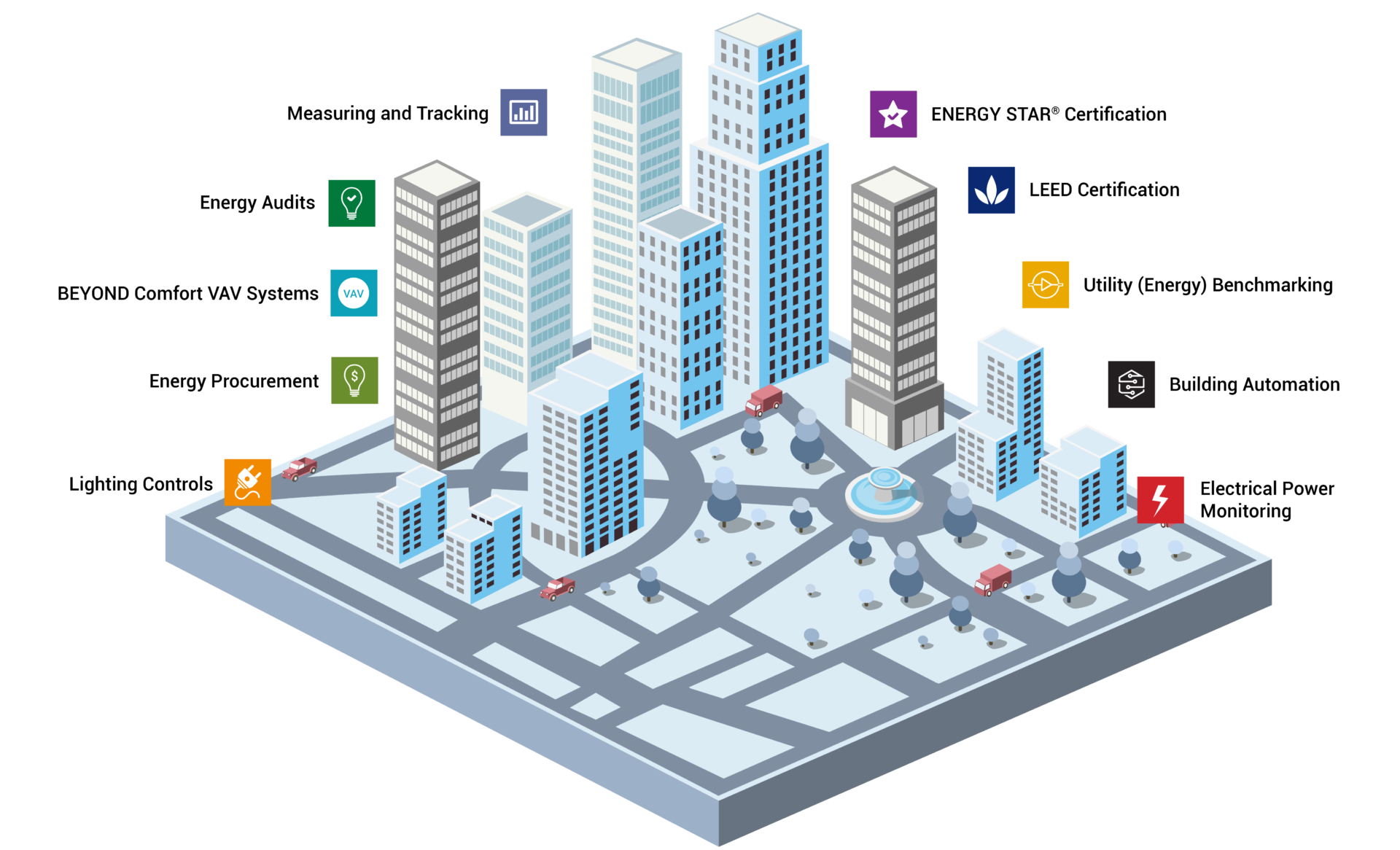 Utility incentives & financing options
LEED certification support
Recommendations for peak operation
Proprietary cost-saving tools
ENERGY STAR® opportunities
Rebates on building improvements
Mechanical/electrical optimization
Energy savings potential of 30%
Meet legislative mandates
Track progress in energy & emissions 
Define critical investments 
Calculate expected returns 
Improve building performance with turnkey solutions
Identify equipment inefficiencies
Track energy usage and patterns
Meet goals for building efficiency and tenant comfort
Find rebates and incentives
Create lasting returns on investments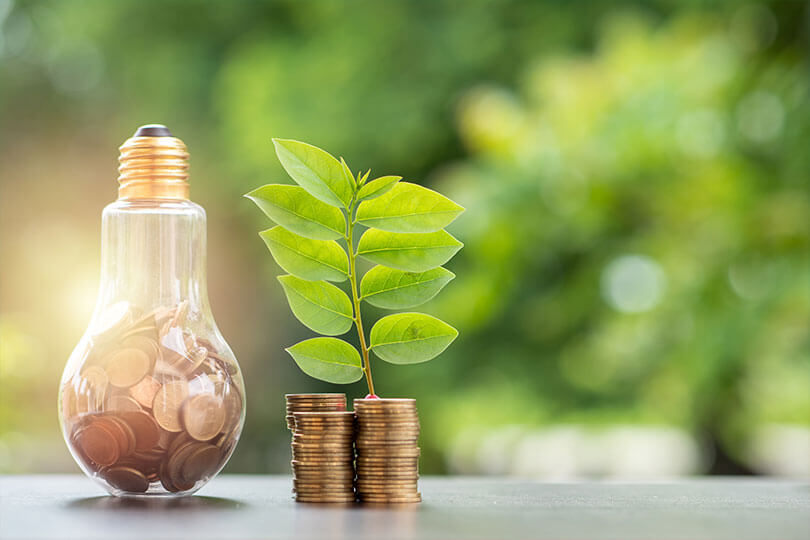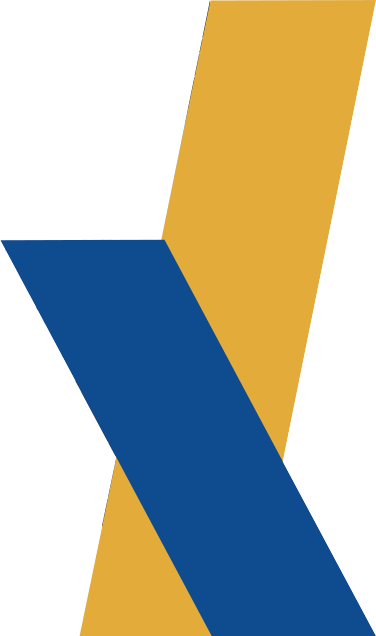 With a consultative approach, Albireo analyzes current building performance against an ideal and optimized path to your goals. We are thought leaders in the energy field, and this is what makes us stand out.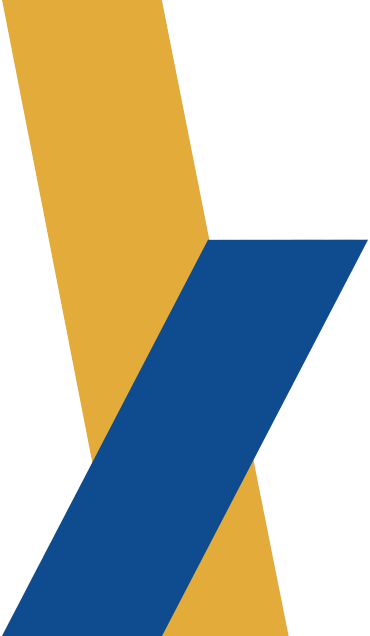 Albireo Energy will work with your team to determine the right energy solution to optimize building operations, improve tenant comfort and lower your energy spending. Don't delay – get in touch today to get started.