Connect with Albireo Energy at
7×24 Conference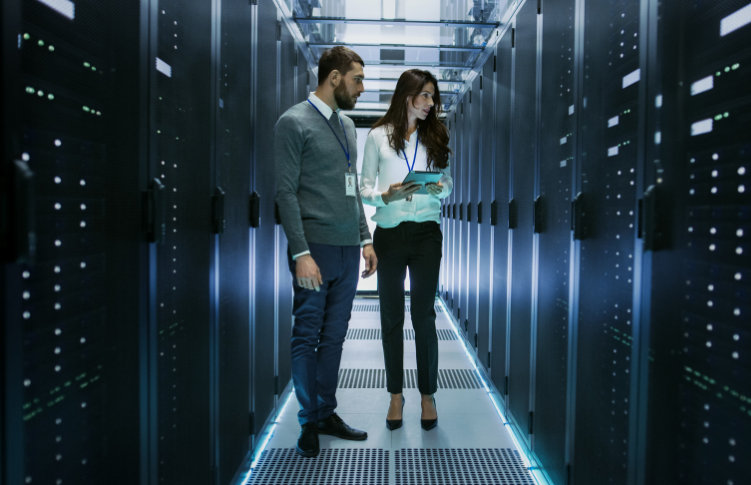 We see data centers in a different way
Albireo Energy Data Center Solutions provides building and electrical controls and energy services for hyperscale, colocation and enterprise data centers requiring building performance, energy management, decarbonization and sustainability strategies.
Why we're the leading solutions
provider to data centers globally
We know data centers.

We know building systems and how to give you maximum control over your assets. Why? Because 75%+ of our employees are building technologists – engineers, programmers, integrators, project managers and technicians – who are with you through the life of your building.

We have a large footprint.

We have a global reach and a large footprint of office and people that travel to any location throughout the world.

We have vast experience.

Albireo Energy Data Solutions Center has successfully completed 200+ of data center projects including 8.3 GW and 24M+ square feet of white space.

We offer a comprehensive suite of solutions.

There is no one true technology or single one-size-fits all approach for building owners. We evaluate your business and building needs and design technology solutions that give you maximum control.

Our team is highly trained.

Our team of building performance experts designs and delivers technology and service solutions that give you maximum control of your data center. Our work begins with engineering, project planning and exceptional execution, and extends through maintenance, monitoring, and analytics. At Albireo Energy, our promise is to stay connected.

We are vested in your growth as a partner.

At Albireo Energy, connectivity doesn't end with project delivery. We are your long-term building performance partners providing a full suite of services to give you maximum control over your data centers.

We are technology agnostic.

We are trusted distributors for every major data center OEM and working across BMS, EPMS and PLC controls platforms. It also means that when you standardize on controls technologies across your data center locations, we can too.

Uptime is what we assure.

Our connectivity doesn't end with system design, engineering and installation. We offer continuous commissioning, monitoring, analytics for maximum data availability as well as alarm management and energy procurement to decarbonize and keep data centers performing as promised.
At Albireo Energy, we continue to challenge ourselves to think differently and continuously incorporate sustainability principles into the way we operate, serve and engage.
Learn how you can optimise your data center's performance and reduce your operating expenses while enhancing occupant comfort and system reliability.